Contact Us
Solar System
We not only produce solar panels and solar modules, but also provide different solar application solutions: large or small on grid solar power system or off grid solar power system, commercial and industrial building solar system or home and residential solar system, roof-top solar system or ground mounting solar system...We are your reliable consultant for your solar solutions.
Solar Garden Lamp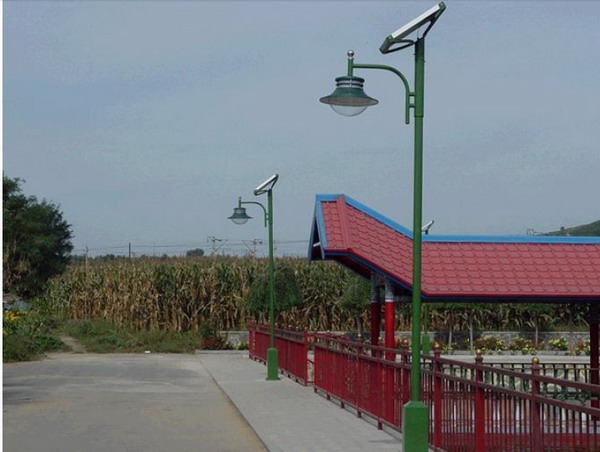 Type: solar/ off-gird/ commercial
Power output: 40w solar power
Location: Yangzhou, China
Installation Year: 2006
Brief introduction: This small off-grid solar system was designed for an urban landscape lighting project. Only one piece of 40w mono-crystalline silicon solar module is used. The light-controlled PV controller was applied. The solar lamps were installed in a lotus park in Yangzhou City, China.