Contact Us
Wind & PV Hybrid System
We not only produce solar panels and solar modules, but also provide different solar application solutions: large or small on grid solar power system or off grid solar power system, commercial and industrial building solar system or home and residential solar system, roof-top solar system or ground mounting solar system...We are your reliable consultant for your solar solutions.
Solar Light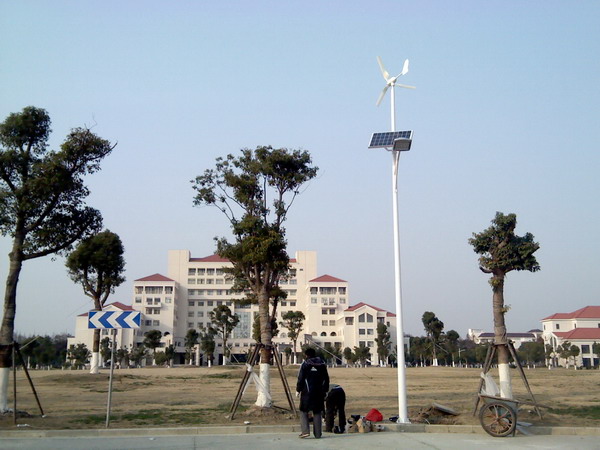 Type: wind and solar hybrid / off-gird/ commercial
Power output: 80w solar power + 300w wind power
Location: Shanghai, China
Installation Year: 2010
Brief introduction: It is a 12Vdc small wind and solar hybrid lighting system on campus. The whole system is made up of one piece of 80w polycrystalline silicon solar panel and one piece of 300w wind turbine to support two pieces of 60w LED lights. It works for 7 hours every day and runs normally for 4 days when it rains.