Contact Us
Wind & PV Hybrid System
We not only produce solar panels and solar modules, but also provide different solar application solutions: large or small on grid solar power system or off grid solar power system, commercial and industrial building solar system or home and residential solar system, roof-top solar system or ground mounting solar system...We are your reliable consultant for your solar solutions.
Solar Street Lights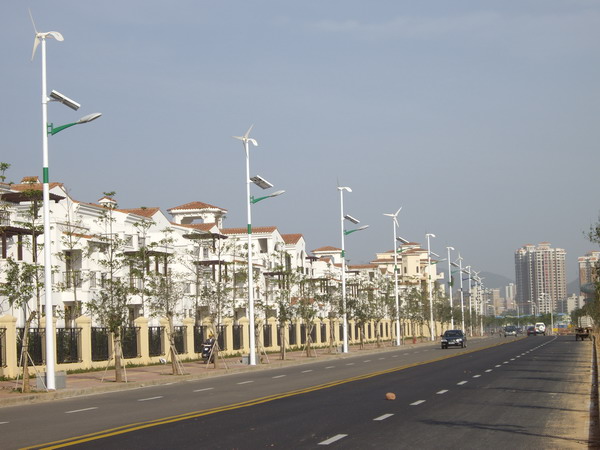 Type: solar and wind hybrid/ off-gird/ commercial
Power output: 120w solar power + 300w wind power
Location: Yangzhou, China
Installation Year: 2010
Brief introduction: This is a landscape lighting project for a street in Yangzhou City, Jiangsu Province in China. We were asked to design a solution of wind and PV integrated off-grid solar system. We applied one piece of 120w mono-crystalline silicon solar module and one piece of 300w wind turbine for each street light. The lights can keep lighting for the whole night through the wind and solar hybrid controller.