Contact Us
Solar System
We not only produce solar panels and solar modules, but also provide different solar application solutions: large or small on grid solar power system or off grid solar power system, commercial and industrial building solar system or home and residential solar system, roof-top solar system or ground mounting solar system...We are your reliable consultant for your solar solutions.
Solar Lighting System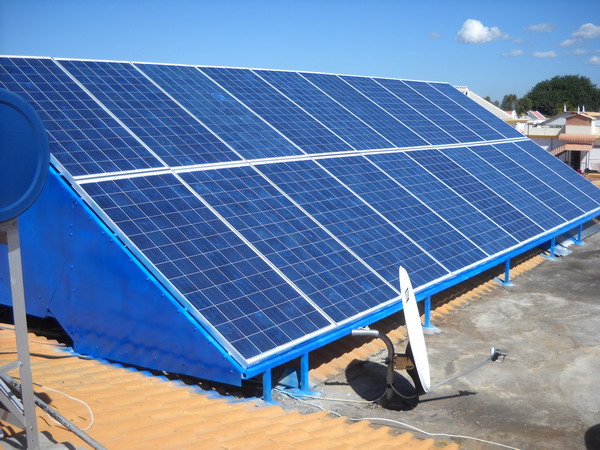 Type: solar/ off-gird/ commercial
Power output: 5kw solar power
Location: Mauritius
Installation Year: 2011
Brief introduction: This 5kw solar power system is installed for hotel lighting in a holiday resort in Mauritius. It is used to support about 2.5kw 220Vac lights for 8 hours every day. The system is an independent solar system but can switch to AC power supply automatically when the solar power is insufficient.